About FBC Buda
Our Ministers
Rev. Buddy Johnson – Pastor | View bio
Nancy Johnson – Music Director | View bio
Trey Johnson — Associate Pastor/Student Minister | View bio
Children's Ministry Team | View Bio's
Our Mission
We desire to honor God by leading people to becoming fully devoted followers of Jesus Christ.
Sunday Schedule:
9:30 a.m. Sunday School
10:45 a.m. Worship Service
A paid nursery worker is in the bed baby and 2 year old nursery.
Wednesdays:
6:00 p.m. Midweek Prayer Service and Bible Study
6:00 p.m. Youth Activities
6:00 p.m. AWANAs/Children's Bible Study/Kids Summer Club
7:30 p.m. Worship Choir Rehearsal
Latest Sermon
Awana Registration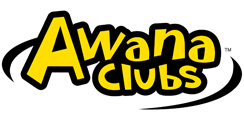 Register your child today!
Upcoming Events
October 4 @ 1:00 pm
-
2:00 pm